The International Swimming Hall of Fame (ISHOF) of 2016, which was postponed from originally dates of June 3-5 in Santa Clara, California to later period will commemorate many famous World known aquatic persons. Among them, finally,the  legendary Russian swimmers, butterfly's pioneers, eternal rivals and first Soviet World recods-holders Simeon Boychenko and Leonid Meshkov.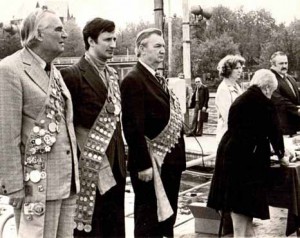 The official honoured ISHOF 2016 list includes World famous swimmers and Olympic winners Aaron Peirsol (USA), Camille Muffat (France) and Dara Torres (USA), many times Olympic chamions divers Dmitry Sautin (Russia) and Guo Jingjing (China), synchronized swimmer Elena Azarova (Russia), the 3 three times 2000, 2004 and 2008 Olympic gold medal winning Hungarian water polo team, Olympic gold open water swimmer Larisa Ilchenko (Russia), marathon swimmers Desmond Renford (Australia) and Monique Wildschut (Hollande), swim coach Bob Bowman (USA), contributor and former Olympic diver Sir Peter Heatly (Great Britten) and other legendary aquatic stars of XX century sa Horst Gorlitz (GRD/ITA/FRG), Frank Gorman (USA) and Hilda James (England).
The ISHOF 2016 induction ceremony is updated because the City of Santa Clara will host the Copa America Soccer Tournament during the June weekend, and CEO of organisation Bruce Wigo says that the crowds brought by the tournament will have a huge impact to the major swim event.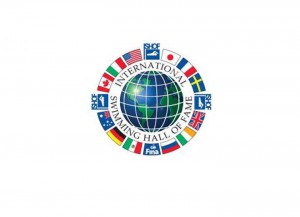 "Subsequent to our announcement last year," — Mr. Wigo said in the special press release, — "Santa Clara and the local Levi Stadium were selected by CONCACAF, continental governing football body in North, Central America and the Caribbean, to organize the Copa America. We have tried to work things out, but realize that the impact of these matches and the crowds just could be too disruptive for our attendees in the event, scheduled to take place on the period and in same general area of the local Levi Stadium".
Photos: ISHOF and Mr. Swimy's archives