A main French sporting newspaper "L'Equipe" informs, that one of the most successful Australian swimmer of all times, 33-years-old Ian Thorpe told to the local reporters, that he always fought against depression. «The daily struggle, that I faced all the tiime» – told a former Olympic and World champion.
As one active participant of the Universal mental disorder prevention campaign for youth called «Young Minds Matter» a former Global aquatic maga star revealed about his every day fighting against depression since his adolescence.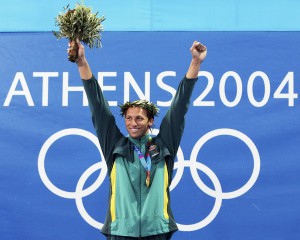 «I am someone, who struggled against mental problems since my very youth," — writes a famous Australian dolphin in a blog post published on the local website Huffington Post Australia, — "In exterior many people could not see my daily suffering or understand the struggle, which I was confronted. This is a part of the integral deception of my deep depression and mental disorders. What it's transpiring was totally different from my inner agony…"
In 2014 the five-time Olympic and 11-times World champion was ASAP hospitalized to treat his depression and plus addiction to the alcohol… Only a few months later a former great swimmer made his coming back with even, but negative, challenge to re-start in big swimming.
Today Ian Thorpe, "suffering occasionally from the depression", told to the local mass-media, that he is «immensely happy». In any case, he decided, that "this is not a depression, which will define me. If you let yourself get by disease, we fall into the trap and being not only depressed, but also to endorse in the state of depressed mind».
Photos: L'Equipe and AFP